WELCOME TO THE ROCHESTER BASSMASTERS WEBSITE
Check us out on facebook.
We encourage you to explore the pages of our site and to provide feedback regarding the website's content, and suggestions regarding improvements or additions. Please visit our Contact Us section for information on who to contact with questions or suggestions.
T.J. Valle 2022 Rochester Bassmasters Angler Of the Year
Bill Henry, Rochester Bassmasters Lifetime Member Award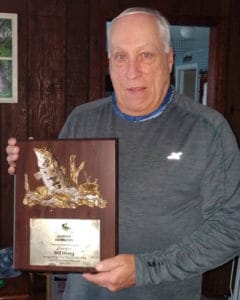 News & Events
2023 Tournament Rules and Proposed Schedule